Dense Breasts Canada (DBC) is a non-profit organization made up of breast cancer survivors and healthcare professionals dedicated to raising awareness about the risks associated with dense breasts and advocating for density notification. 
OUR GOALS: AWARENESS AND ADVOCACY
To increase awareness among women, doctors and nurse practitioners of the risks associated with dense breasts.
To convince health authorities to report breast density to family doctors, nurse practitioners and women.
To convince health authorities to provide ultrasounds to women in Category D (Extremely Dense Breasts) and to women in Category C with a family history (Heterogeneously Dense).
Most women do not know their breast density. Over 3 million women in Canada, over age of 40, have dense breasts. DBC wants to educate women about the importance of knowing their breast density and the implication of having dense breasts.
Why breast density matters:
Women with dense breasts have a higher chance of developing breast cancer: Dense breasts are an independent risk factor for cancer. Women with the densest breasts are 4-6 times more likely to get cancer than women with fatty breasts. The higher the density, the higher the risk of cancer. Studies show that having dense breasts is an even more significant risk factor than having a family history of breast cancer.
Mammograms are very important but they are NOT enough for women with dense breasts. Mammography can miss up to 50% of the breast cancers in the highest category of density. Women with dense breasts can benefit from additional screening. The use of ultrasound, in addition to mammography, can decrease the number of missed or delayed cancer diagnoses.
DR. PAULA GORDON
Medical Advisor
Dr. Paula Gordon is a Clinical Professor in the Department of Radiology at the University of British Columbia. She is Medical Director of the Sadie Diamond Breast Program at BC Women's Hospital.
She has been a reviewer for several medical journals. During her career, she has published dozens of articles in peer-reviewed journals, attended hundreds of conferences, given hundreds of lectures and participated as moderator and panel member on various aspects of breast screening and diagnosis, both locally and internationally.
Dr. Gordon was Chair of the Early Detection Committee of the Canadian Breast Cancer Foundation, BC/Yukon Division, Chair of the Academic Committee of the Screening Mammography Program of British Columbia, Co-Chair of the Workforce Committee of the Provincial Breast Health Strategy, a member of the Steering and Prevention Committees of the Provincial Breast Health Strategy, a member of the Provincial Radiology Expert Committee, a reviewer for the Canadian Association of Radiology Mammography Accreditation program, a reviewer for clinical practice guidelines for the American College of Radiology and the Canadian Association of Radiologists and a member of the Provincial Screening Policy Review Committee. She also volunteers as a Director of the Board of the Canucks for Kids Fund.
In recognition of her contributions to the field of breast imaging, she was made a Fellow of the Society of Breast Imaging (a section of the American College of Radiology). She has received a Killam Teaching Prize from the University of British Columbia. She was awarded a Queen Elizabeth Diamond Jubilee Medal, and was invested in the Order of British Columbia. In 2014, she was named one of Canada's 100 Most Powerful Women by the Women's Executive Network. And earlier this year, she was made an honorary member of the UBC Medical Alumni.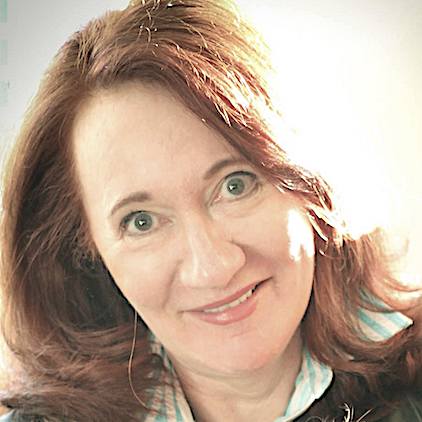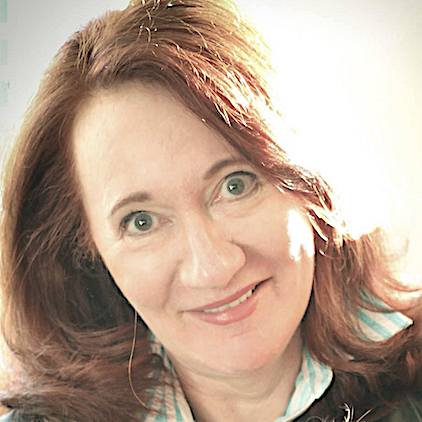 MARLIE ODEN
Communications Chair
"I am grateful my cancer was caught early, but the mammogram only caught the cancer in one breast."
A bit of a health nut, Marlie was shocked in 2016 to find out that she had breast cancer in both breasts. Only one breast cancer was discovered by mammogram. One of the lucky ones, she knew she had dense breasts, as her physician had informed her 20 years earlier (after a biopsy and being told by the ultrasound radiologist). But knowing wasn't enough- she should have had an ultrasound each year- the earlier it's caught the better. Life gets busy. Marlie founded Bridge Communications in 1995 and prior to that, she worked at McKim Advertising, based in Vancouver, where she managed the Tourism British Columbia account before becoming the Vice-President and Account Director. Marlie has sat on the Board of Directors of Telefilm Canada, the Arts Club Theatre, the Vancouver International Film Festival, Vancouver TheatreSports, Bard on the Beach Shakespeare Festival, The Fringe Festival, BC Wine Institute, BC Bortstal Association, and the Stanley Theatre. Marlie was appointed to the Board of Directors of CBC/Radio-Canada on July 30, 2013, for a five-year term.
An active member of her community, she has received the Jessie Richardson Patron of the Arts Award and the City of Vancouver Arts Award for Outstanding board member. In 2016, Marlie was recognized by BC Business as one of British Columbia's 35 most influential women. Marlie attended the Faculty of Arts at the University of Alberta. She is a graduate of the Canadian Board Diversity Council Program and a member of the Institute of Corporate Directors. She is an avid runner and her greatest joy is her family. Her passion is to make sure that women get the best advice and treatment possible for breast cancer. Marlie received great treatment at the BC Cancer Agency and looks forward to working with them, getting the word out on dense breasts.
JENNIE DALE
Co-Founder
Jennie is the Co-founder of Dense Breasts Canada (DBC). She lives in Ontario. She was diagnosed with breast cancer in October 2014. Mammogram and tomosynthesis did not detect her cancer-it was detected by ultrasound. Inspired by the successful advocacy efforts of American organizations, "areyoudense.org" and "densebreast-info.org," Jennie co-founded DBC with Michelle DiTomaso in 2017 and has teamed up with breast cancer survivors nationwide to raise awareness of the risks of dense breasts. Together, they are also advocating for breast density notification for all women in Canada.
MICHELLE DI TOMASO
Co-Founder
Michelle is the Co-founder of Dense Breasts Canada. She was diagnosed in August 2014 with Stage 2B, Triple Positive Breast Cancer. Over the next 2 years, she underwent 2 surgeries to remove the cancer, Chemotherapy (A/C, Taxol and Herceptin), Radiation, a Double Mastectomy and 3 unsuccessful reconstructive surgeries, and spent 25 days in the hospital.
She was informed that her cancer diagnosis had been delayed 3 years because she had dense breasts. Had the cancer been caught earlier, the treatment would more than likely have been limited to surgery only.
Michelle is from British Columbia: the only Canadian province to currently notify all women of their breast density. She is passionate about seeing breast density notification for all women in Canada included in the mammogram results letter.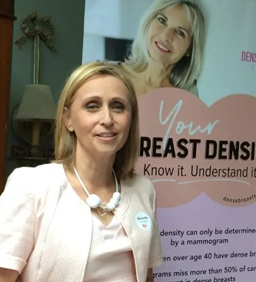 Michelle Di Tomaso | British Columbia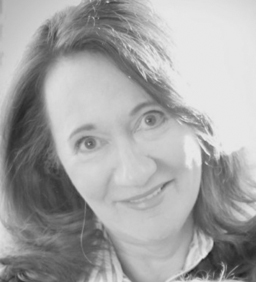 Marlie Oden | British Columbia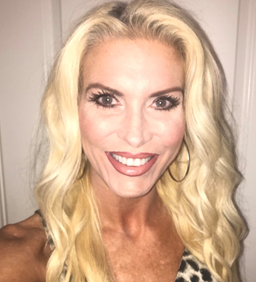 Feather Sherwood | British Columbia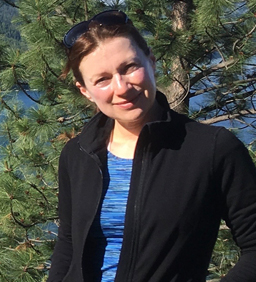 Joscelyn Baker | British Columbia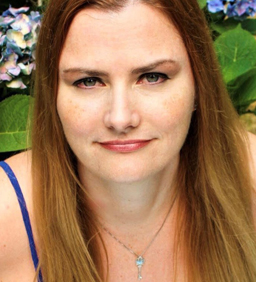 Trisha MacNeill | Alberta
View Bio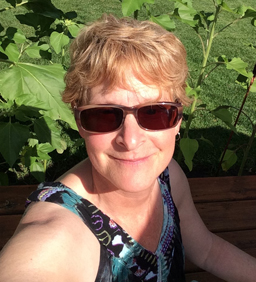 Gayle Woloshyn | Saskatchewan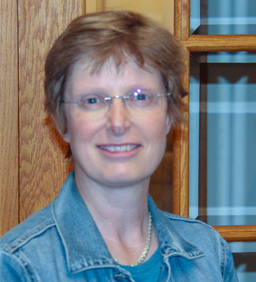 Sharon Olson | Saskatchewan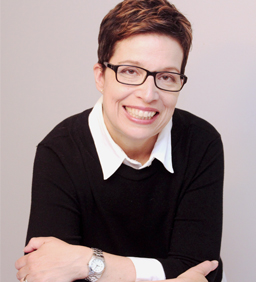 Kathy Kaufield
New Brunswick | Prince Edward Island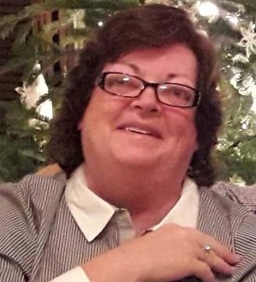 Ellen Grant | Nova Scotia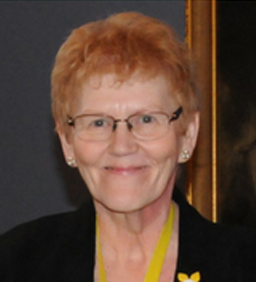 Sharon MacNeill | Prince Edward Island
View Bio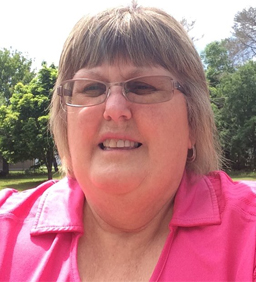 Janet Gallant | Prince Edward Island
Sign Up for Our Quarterly Newsletter