Dense Breasts Canada (DBC) is a non-profit organization, founded in 2016. DBC is made up of breast cancer survivors and healthcare professionals dedicated to: raising awareness about the risks associated with dense breasts and advocating for breast density notification and optimal breast cancer screening.
OUR GOALS: AWARENESS AND ADVOCACY
To increase awareness among women, doctors and nurse practitioners of the risks associated with dense breasts.
To convince health authorities to report breast density to family doctors, nurse practitioners and women.
To convince health authorities to provide ultrasounds to women in Category D (Extremely Dense Breasts) and to women in Category C with a family history (Heterogeneously Dense).
Most women do not know their breast density. Over 3 million women in Canada, over age of 40, have dense breasts. DBC wants to educate women about the importance of knowing their breast density and the implication of having dense breasts.
Why breast density matters:
Women with dense breasts have a higher chance of developing breast cancer: Dense breasts are an independent risk factor for cancer. Women with the densest breasts are 4-6 times more likely to get cancer than women with fatty breasts. The higher the density, the higher the risk of cancer. Studies show that having dense breasts is an even more significant risk factor than having a family history of breast cancer.
Mammograms are very important but they are NOT enough for women with dense breasts. Mammography can miss up to 50% of the breast cancers in the highest category of density. Women with dense breasts can benefit from additional screening. The use of ultrasound, in addition to mammography, can decrease the number of missed or delayed cancer diagnoses.
Paula B. Gordon, OBC, MD, FRCPC, FSBI
Medical Advisor
Dr. Paula Gordon is a Clinical Professor in the Department of Radiology at the University of British Columbia. She is a passionate clinician, researcher and educator.
In the 1980's her research on ultrasound-guided breast biopsies led to it becoming a standard of care worldwide. This procedure enabled accurate diagnosis of breast masses, which had previously required surgery and allowed women to forego surgery for non-cancerous abnormalities.
During her career, Dr. Gordon has published 30 articles in peer-reviewed journals. Her research in the early 1990's was the first to show that ultrasound could find cancers missed on mammograms. This has led to a paradigm change in the management of screening women with dense breasts that began in the USA in 2009, but is now spreading to Canada, the UK, Australia and Europe.
She was a member of BC Women's Health Centre's Expert Task Force for a Breast Assessment & Diagnostic Partnership Pilot Program in 1996, and has worked there since, serving as Medical Director of the Sadie Diamond Breast Program from 2007 to 2019. During that time, she secured funding from The Diamond Foundation and the Provincial Health Services Authority to obtain the first tomosynthesis technology (3D mammography) in BC and to establish the Vancouver Breast Imaging Fellowship, to train the future leaders in breast imaging. She arranged for trainees to rotate through BC Women's Health Care Centre, BC Cancer, and the office of Dr. Linda Warren & Associates to ensure exposure to multiple experts. Due to the reputation of the program she has also trained self-funded fellows from other provinces, the USA and the Middle East.
With the acquisition of tomosynthesis, Dr. Gordon arranged for Vancouver to be among the first Canadian sites to join TMIST: the tomosynthesis mammographic imaging screening trial, an FDA-funded multi-centre trial, donating hundreds of hours participating in the planning and preparation of the trial as a Canadian lead-in site.
Dr. Gordon is widely appreciated for her mentoring of medical students, radiology residents and fellows in breast imaging, as well as teaching her individual patients and the public. She is a popular instructor at "Hands-on workshops" at the Radiologic Society of North America where radiologists learn how to perform needle biopsies and other procedures with ultrasound guidance, and has done so every year since they were first introduced in 1993.
She is a sought-after speaker and moderator and panel member, and has given hundreds of invited lectures locally, nationally and internationally, as well as participating on and chairing scientific panels throughout North America.
She volunteers as a reviewer for several medical journals, and is a volunteer advisor to Dense Breasts Canada, a Canadian patient advocacy group, and an American educational website: Dense Breast Info.
With colleagues from across Canada, she was a founding member of the Canadian Society of Breast Imaging.
Dr. Gordon has volunteered on and chaired dozens of committees:
Member, Lower Mainland Innovation and Integration Fund Committee for Breast Health
Chair, Early Detection Committee, Canadian Breast Cancer Foundation 2020 Project
Chair of the Early Detection Committee of the Canadian Breast Cancer Foundation, BC/Yukon Division,
Member, Canadian Breast Cancer Foundation Breast Cancer Prevention and Risk Assessment Clinic Advisory Board
Chair of the Academic Committee of the Screening Mammography Program of British Columbia,
Co-Chair of the Workforce Committee of the Provincial Breast Health Strategy, and a member of the Steering, Clinical Pathway and Prevention Committees of the Provincial Breast Health Strategy,
Member of the Provincial Radiology Expert Committee, a reviewer for the Canadian Association of Radiology Mammography Accreditation program
Reviewer for clinical practice guidelines for the American College of Radiology
Reviewer for clinical practice guidelines for the Canadian Association of Radiologists
Member, UBC Radiology Advisory Committee
And in addition to all the time she volunteers to better breast health, she also has volunteered as a Director of the Board of the Canucks for Kids Fund since 2006.
In recognition of her contributions to the field of breast imaging, she was made a Fellow of the Society of Breast Imaging, a society of the American College of Radiology, and volunteers on their Board of Directors.
Her other awards and recognition include:
Canadian Heads of Academic Radiology Development Award
BC Children's and Women's Hospital Award of Excellence in Education
A Killam Teaching Prize from University of British Columbia.
The Queen Elizabeth Diamond Jubilee Medal.
The Order of British Columbia,
Honorary member of the UBC Medical Alumni Association.
Canadian Women's Executive Network Top 100 Most Powerful Women in Canada, Trailblazers and Trendsetters Award
Was called "one of the greatest Canadian specialists in breast cancer detection and diagnosis" by the Ministry for the Status of Women, on the occasion of the International Day of Radiology
Best Teacher – UBC Radiology Residents
2020 Royal College of Physicians and Surgeons of Canada, Prix d'excellence – Specialist of the Year award, Region 1
A specialist renowned for outstanding patient care and advocacy in the community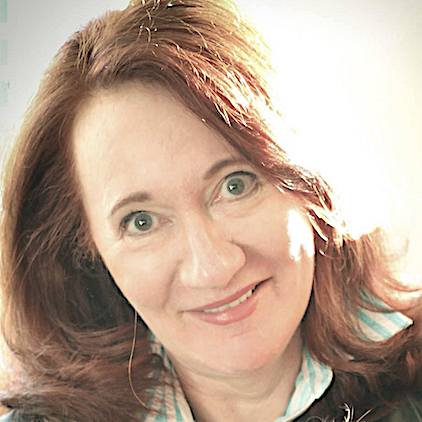 MARLIE ODEN
Communications Chair
"I am grateful my cancer was caught early, but the mammogram only caught the cancer in one breast."
A bit of a health nut, Marlie was shocked in 2016 to find out that she had breast cancer in both breasts. Only one breast cancer was discovered by mammogram. One of the lucky ones, she knew she had dense breasts, as her physician had informed her 20 years earlier (after a biopsy and being told by the ultrasound radiologist). But knowing wasn't enough- she should have had an ultrasound each year- the earlier it's caught the better. Life gets busy. Marlie founded Bridge Communications in 1995 and prior to that, she worked at McKim Advertising, based in Vancouver, where she managed the Tourism British Columbia account before becoming the Vice-President and Account Director. Marlie has sat on the Board of Directors of Telefilm Canada, the Arts Club Theatre, the Vancouver International Film Festival, Vancouver TheatreSports, Bard on the Beach Shakespeare Festival, The Fringe Festival, BC Wine Institute, BC Bortstal Association, and the Stanley Theatre. Marlie was appointed to the Board of Directors of CBC/Radio-Canada on July 30, 2013, for a five-year term.
An active member of her community, she has received the Jessie Richardson Patron of the Arts Award and the City of Vancouver Arts Award for Outstanding board member. In 2016, Marlie was recognized by BC Business as one of British Columbia's 35 most influential women. Marlie attended the Faculty of Arts at the University of Alberta. She is a graduate of the Canadian Board Diversity Council Program and a member of the Institute of Corporate Directors. She is an avid runner and her greatest joy is her family. Her passion is to make sure that women get the best advice and treatment possible for breast cancer.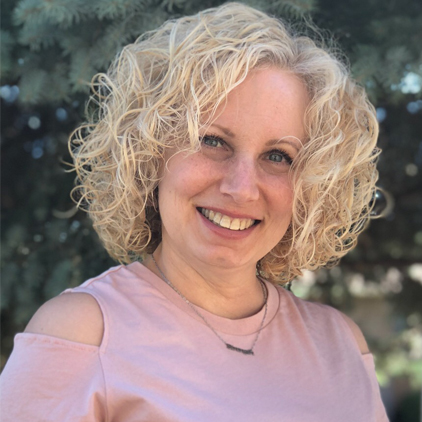 ANNIE SLIGHT
Director, Advocacy and Education, Quebec
Annie is the Director of Advocacy and Education in Quebec. She lives in Montreal. She was diagnosed with breast cancer in April 2013 at age 42. After a normal mammogram, Annie discovered a lump six months later. As a breast cancer survivor, she feels strongly about giving back and advocating for women. She also is passionate about ensuring that women receive information about their breast density so that they can make informed healthcare decisions. Annie began working with DBC in 2018. For the past two years, Annie has been raising awareness through numerous interviews in the media, actively spreading the word on social media and speaking to women at events. She has been advocating intensively for policy change.
Quebec was the first province to make it mandatory to include breast density information in the mammogram report sent to the doctor. However, doctors are not relaying the density information to women and most women do not know to ask their doctor. The government has committed to providing the density category in a woman's Health Booklet in 2021, but this is not enough. Annie continues to advocate so that all women in Quebec will be told their breast density in their mammogram results letter, as is being done in other provinces.
JENNIE DALE
Co-Founder, Executive Director

Jennie is the Executive Director of Dense Breasts Canada (DBC). She lives in Ontario. She was diagnosed with breast cancer in October 2014. Mammogram and tomosynthesis did not detect her cancer-it was detected by ultrasound. Inspired by the successful advocacy efforts of American organizations, "areyoudense.org" and "densebreast-info.org," Jennie co-founded DBC with Michelle DiTomaso in 2017 and has teamed up with breast cancer survivors nationwide to raise awareness of the risks of dense breasts. Together, over the past four years, they have successfully advocated for changes in policy in many Canadian provinces.
Currently, six provinces notify all women of their breast density and three notify women in the  highest category. The work continues until all Canadian women are informed of their breast density and the implications. Jennie is also involved in advocacy on a Federal level, fighting for necessary revisions to the current Canadian Task Force breast cancer screening guidelines, which put Canadian women's lives at risk. 
MICHELLE DI TOMASO
Co-Founder
Michelle is the Co-founder of Dense Breasts Canada. She was diagnosed in August 2014 with Stage 2B, Triple Positive Breast Cancer. Over the next 2 years, she underwent 2 surgeries to remove the cancer, Chemotherapy (A/C, Taxol and Herceptin), Radiation, a Double Mastectomy and 3 unsuccessful reconstructive surgeries, and spent 25 days in the hospital.
She was informed that her cancer diagnosis had been delayed 3 years because she had dense breasts. Had the cancer been caught earlier, the treatment would more than likely have been limited to surgery only.
Michelle is from British Columbia, the first Canadian province to provide density notification to all women, in 2018. Michelle continued to advocate successfully to ensure that women in British Columbia had the ability to access screening ultrasound, paid for by MSP. Currently, four Canadian provinces tell all women their breast density and three tell women in the highest category.  Michelle is passionate about seeing breast density notification for all women in Canada included in the mammogram results letter.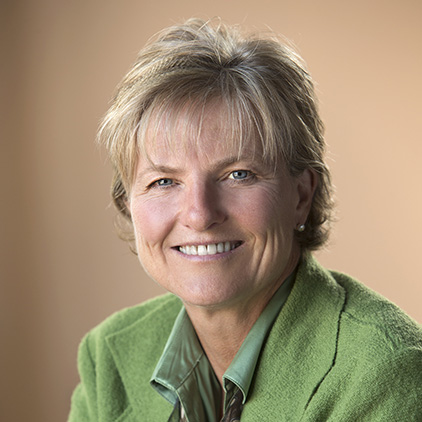 JOAN BUSH
Director of Strategy
Joan Bush has served in a variety of capacities: as a Director of The McMichael Canadian Art Collection, a Director of Canada-Rwanda Board of Trade, member of the International Women's Forum (IWF) executive, and a board member of the Yee Hong Wellness Foundation, which supports culturally and linguistically appropriate care for over 15,000 seniors from different ethnic communities. She is also a member of the Women for Nature Initiative. She has also served two terms as a governor on the Board of Trent University in Peterborough, Ontario. In 2012, Joan became a recipient of Queen's Diamond Jubilee for her outstanding community service. As a Director of the Kiani Foundation, she has contributed extensively to the community through numerous charities including hospitals, scholarships, youth education, and women's shelters. Joan is passionate about raising awareness of the risks of dense breasts and ensuring that women across Canada are informed of their density and the importance of additional screening. She understands the significance of dense breasts from her own personal experience when an additional cancer was masked by dense tissue and only seen on MRI.
EEVIN-LEIGH SCHLAMP
Graphic Design
Eevin-Leigh is a contemporary artist who lives in the Fraser Valley, British Columbia. Her professional background is in Marketing, Advertising and Graphic Design. "In 2020, I set out in search of a place where my contributions would feel more meaningful," and that summer she met the co-founders of Dense Breasts Canada, Jennie Dale and Michelle Di Tomaso. "When I first spoke with Jennie and Michelle I knew I had found a network of women who were passionately advocating to make better changes for women's breast health across Canada. They rally with that same passion every day, relentlessly fighting for better breast density notification, and necessary revisions to the current Canadian Task Force breast cancer screening guidelines, which put Canadian women's lives at risk."
Dense Breasts Canada has made great progress in educating and advocating for women with dense breast tissue in Canada, and Eevin-Leigh continues advocating by volunteering her creativity as a designer for their social media pages. She designs social media content and assists with Marketing and Administration when needed, as well.
As a wife, and mom of two children, she knows that moms are always busy looking after their family, and more often than not, they don't make time for their own health. "I want my designs to inspire hope and courage for other Canadian moms out there to take the initiative and see their physicians to get a mammogram and find out their breast density.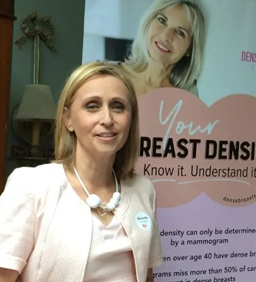 Michelle Di Tomaso | British Columbia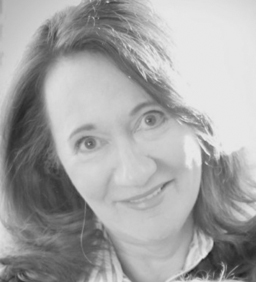 Marlie Oden | British Columbia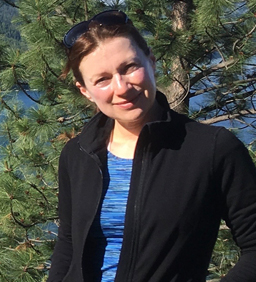 Joscelyn Baker | British Columbia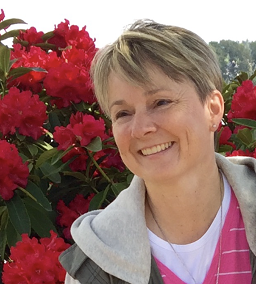 Cinda Lambert | British Columbia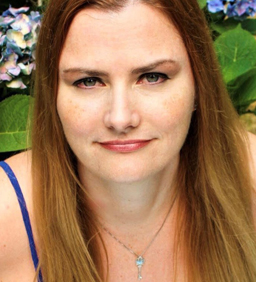 Trisha MacNeill | Alberta
View Bio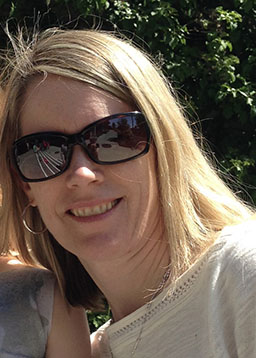 Sara Towgood | British Columbia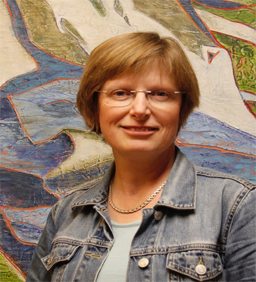 Sharon Olson | Saskatchewan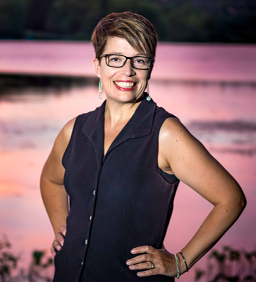 Kathy Kaufield
New Brunswick | Prince Edward Island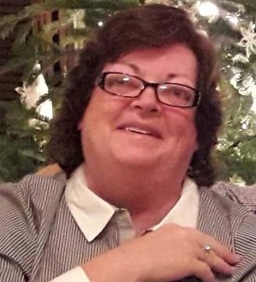 Ellen Grant | Nova Scotia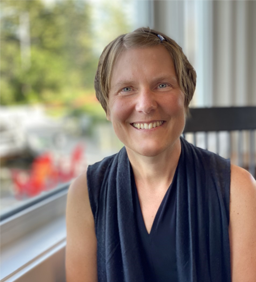 Gaynor Hart | Nova Scotia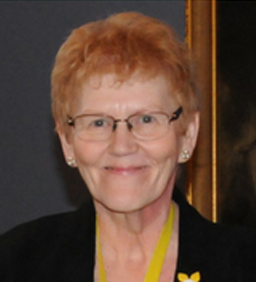 Sharon MacNeill | Prince Edward Island
View Bio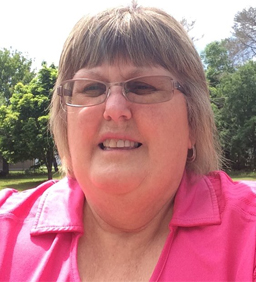 Janet Gallant | Prince Edward Island
Sign Up for Our Quarterly Newsletter