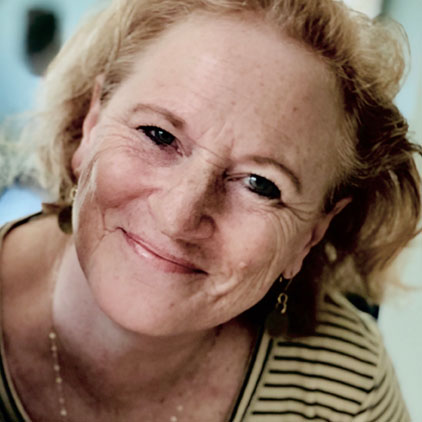 It started off as a hunch. It came from anecdotal evidence….talking to friends, speaking with fellow breast cancer survivors. As a peer supporter for Breast Cancer Action Ottawa, I hear more than the average person from women who are affected by breast cancer. It is also a common topic of conversation for me, so it comes up often. But what really made me stop and look into this topic more closely was talking to a wonderfully strong and lovely young woman who I am supporting. She has just undergone a mastectomy. She is 28. Breast density? If there is a D++ on the A to D density scale, that's her.
So, I reached out to over 150 women to ask them a few simple questions:
Do you know if you have dense breasts?
Do you know what the ramifications are if you DO have dense breasts?
The vast majority of the 108 women who replied did not know if they had dense breasts, even those who have had breast cancer. Further, few knew about breast density as a health issue.
I am not a medical professional. Nor am I a statistician. This is not a scientific survey. It is, however, a snapshot of women who are mostly university level educated, relatively well-situated socio-economically, and who typically have the means and intelligence to self-advocate.
I'm not surprised by the results. But I'm saddened. I myself had no idea that breast density was an issue until I was diagnosed with breast cancer in 2014, at age 54. I had a lumpectomy, chemo and radiation. Even still, it was only after looking more closely at some of my medical reports much later that I learned I had level D breast density. When my 2.6 cm lump was discovered, it was less than 10 months after a "clear" mammogram. There is no doubt in my mind that had I been followed with ultrasounds in conjunction with mammograms due to my density, that lump would have been found earlier. And it may have saved me from many months of unpleasant chemo treatment.
As a former patient, as a peer supporter, and as a patient advocate — if there is one important message I could leave with all of our family doctors, in whom we place our trust, it is to beg them to encourage women to begin screening at the age of 40 as recommended by breast cancer screening experts. More importantly, I would urge doctors to inform women of their breast density results from their mammograms. Only through education and information can we make a dent in catching this disease earlier and in saving lives.
It's why I'm teaming up with Dense Breasts Canada. They are the voice we Canadian women need to effect real change. Join those voices. Be the change.