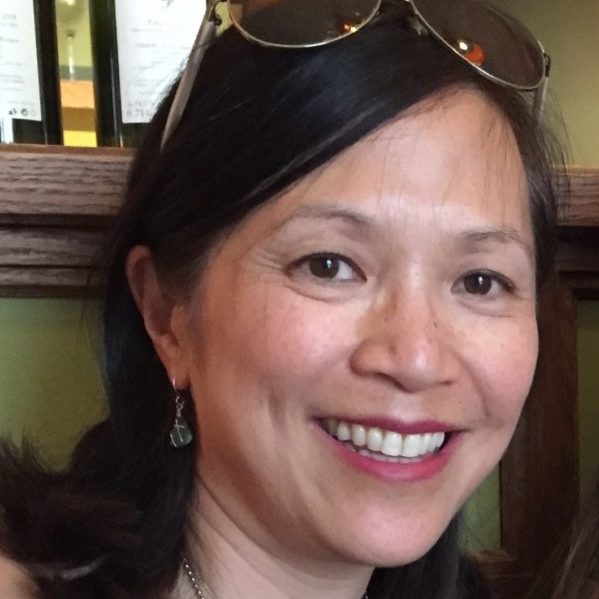 In April 2013, I discovered a very small, pea-like lump on my left breast in the shower. I wasn't too alarmed as most of these small lumps could be benign cysts.  However, I knew I wanted to check it out with my family doctor.
My family doctor wasn't concerned at all, but decided I should go get an ultrasound.  I thank my family doctor for this referral to have an ultrasound; after the ultrasound I quickly had a core biopsy. During the core biopsy with Dr. Paula Gordon, I found out that I had dense breasts. I had never heard about breasts being dense or not.  After learning that I have dense breasts, I realized that the mammogram I had just a few weeks prior to my discovery of the lump missed the tumour.  Now I know that mammograms show white for dense breast tissue and cancer cells also show up white, and can easily be missed.
My next visit with my family doctor was one of the darkest days in my life. My husband and I were shocked at the news that I was diagnosed with invasive ductal carcinoma, nuclear grade 2, Stage 1.  I just remember that I couldn't really focus on the words that my family doctor was saying to both my husband and me…the word "cancer" is such a frightening sound that it made my head spin.  It is just disbelief or denial that runs through your body.
The next step was to get a lumpectomy, and I must say the hardest part is waiting for the surgery.  I had incredible family and friends that supported me and that gave me strength and kept me thinking positively.  I had a lumpectomy on June 3, 2013, followed by 16 days of radiation at BCCA.  I have had a diagnostic mammogram and ultrasound yearly since 2013.
It is so important to find out if you have dense breasts and be proactive. I found the cancer early by myself and thanks to my family doctor and Dr. Gordon for their knowledge and help.  So, please be proactive. Find out from the BCCA Screening Mammography Program if you have dense breasts, and pass on the word to save lives!
Cathy lives in British Columbia and was diagnosed in 2013 and found a lump a few weeks after a normal mammogram.