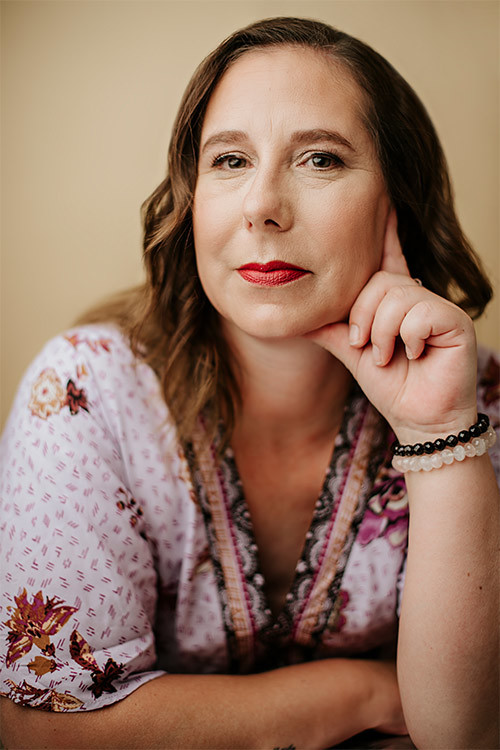 About Me
My name is Connie. I am 45 years young and a mother of a teenage boy with Autism. I work full-time as a dental patient care coordinator. In my spare time, I enjoy making memories with my son doing out of the ordinary activities. I love the outdoors and all of nature's glory, and gathering with family and friends.
My Breast Cancer Story
I was diagnosed at the age of 40 with Triple Negative breast cancer. I had been working really hard to become fit for a wedding I was going to be in, so when the weight started falling off I was so happy, and didn't give it a second thought. Then one night, I was reading to my son and he bumped the side of my arm and chest; the pain was intense. That same night, I turned over in bed, and I felt a lump on my left breast. I immediately scheduled a doctor's appointment and was assured "it was nothing" as there is no family history and "I was so young".
After the mammogram, I was called two days later for a biopsy. The biopsy results came back as positive. At that moment, my whole world crashed. I was totally unprepared for that outcome and my head immediately went into a tailspin of questions and what if's?
I was scheduled and completed a lumpectomy. Unfortunately, they had missed the margins…I was told I would start chemo right away. One month later, I began 8 rounds of chemo. I will never forget the first time I put my hands through my hair, looking down to see a full palm of hair. It had already begun to fall out after the second round. This was my wake up call. My call to fight!
At the end of my chemo rounds, I was advised they were going to do another lumpectomy… I thought HELL NO! I did not want to endure another surgery only to find out they missed the margins again. I went back and forth with my surgeon doing extensive research on my own and demanded that he perform a bilateral mastectomy. In January 2019, it was the first time my surgeon had ever agreed or done a double mastectomy.
That spring, in April, I completed 25 rounds of radiation. I did all of my treatments while still working full-time and supporting my son. I made sure he never missed out on special events and tried to keep our daily lives as normal of a routine as possible for both him and I.
Now, almost 5 years later, I am cancer free. I feel so grateful and so blessed for everyone involved in my care and those who supported me throughout my journey. I want to share my story to help support women so no one feels alone.
I Want You to Know
One thing I would want a member of my community to know is that it is okay to challenge the healthcare system and fight for what you want. This is your body and your health! You have the right to ask for testing and have done what you think is right for your body despite what the doctors say.
One thing I would want a family member/friend to know is do not be afraid of your body. Get to know every inch of it!!
Connie
Diagnosed at 40