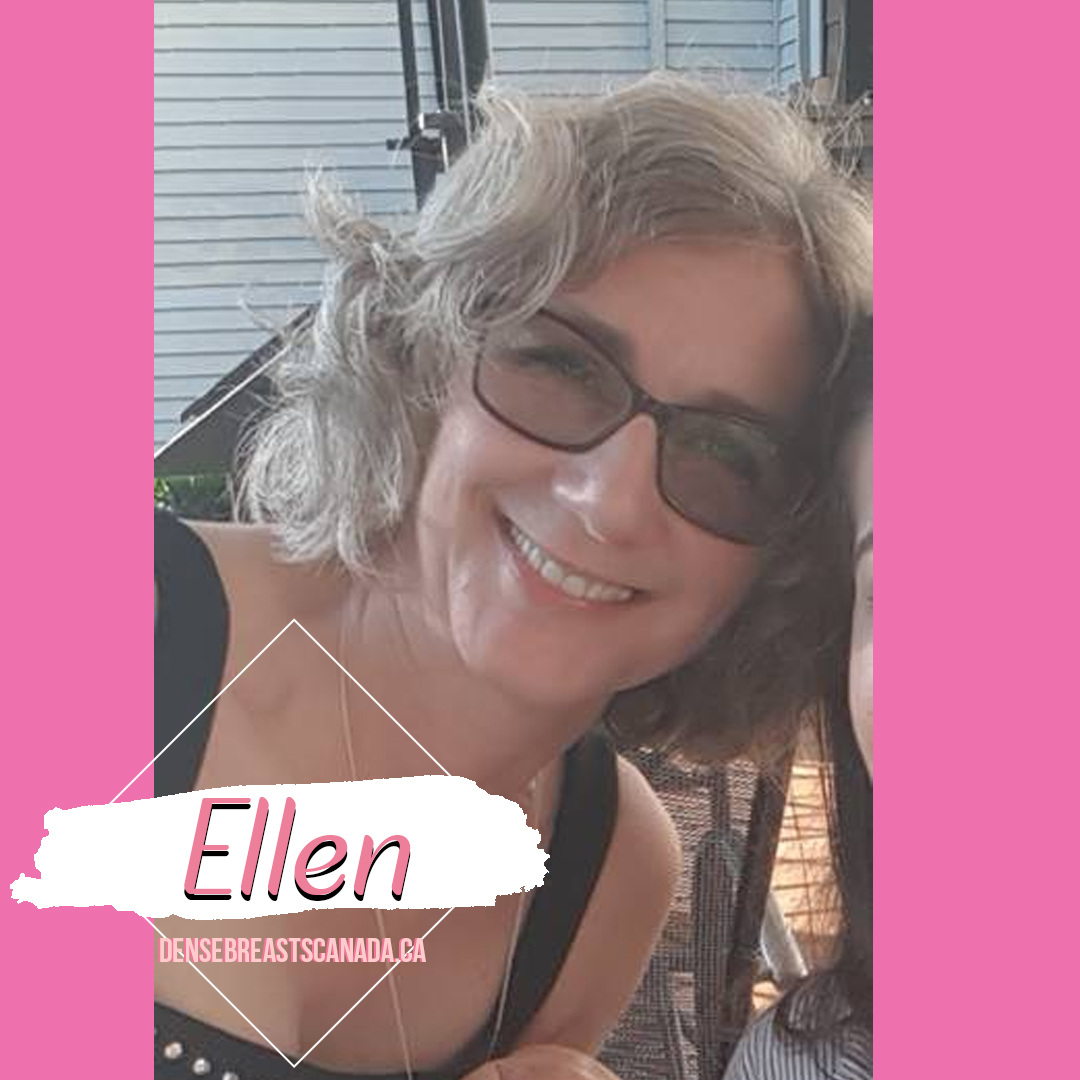 My breast tissue was very dense, and I also had breast lumps come and go throughout my life. At the age of 54, I again noticed a lump. But it didn't seem to go away this time. I was worried, so in May 2019, I went to my family physician. He examined me and said "It rolls around between my fingers, it's moveable. It's a cyst. What do you want me to do about it?"⁠
I am a nurse, so my physician lets me be very involved with my medical decisions. But, I don't feel like he would have pushed me into following up. I said, "I would like to have an ultrasound". I remember standing in the hallway at home second guessing myself. I remember thinking what a waste of time, should I go? I am sure this is nothing.⁠
First, I went for a mammogram in June of 2019, which showed nothing. Next, I had an ultrasound and I was told that I have three lumps, it's cancer, and that I needed to get a biopsy right away. An MRI followed in July, but it did not show my cancer. The biopsies on the 3 lumps, which had been seen on the ultrasound, proved there to be two cancerous lumps and one benign lump, and my official journey began. I was told that my cancer was stage 2a.The wait for my surgery was the hardest thing that I have ever been through. Everybody prepares you for chemo but no one talks about that wait. My husband and I cried together. I felt like I could feel the cancer growing inside me. I knew the odds were in my favour, but I still thought about my children and my will. August 19, 2019 was the date of my surgery, and I had a double mastectomy by choice. What followed was 4 rounds of chemotherapy, and 15 radiation treatments ending January 24th 2020. It was a difficult journey mentally and physically, but I now believe that I am cancer free.⁠
I am proud because I was strong, I advocated for myself and trusted my instinct. I want to tell every woman out there, especially if you have dense breasts, to trust yourself. Know your own body and don't doubt the changes that you feel. If a mammogram or MRI doesn't show anything, don't be sure that you are cancer free. Watch for symptoms, do self-examinations, be cautious, listen to advice but advocate for yourself.