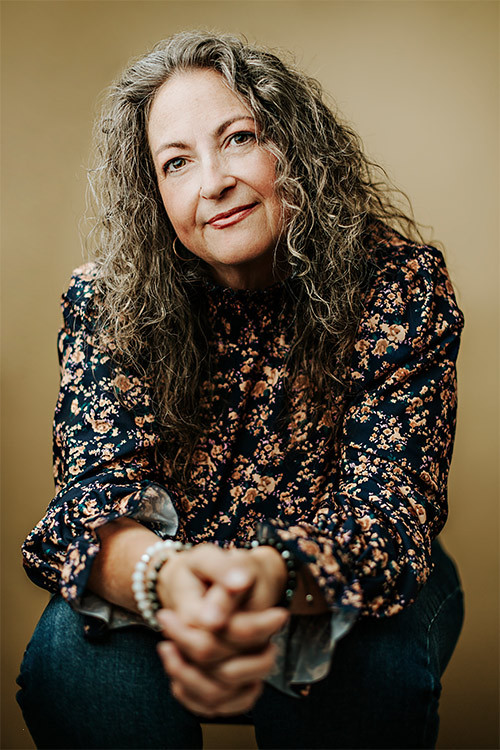 About Me
I consider myself a cancer thriver! I am incredibly conscious of the gift of today! I am a 53 yr old single mother of three children whom I am grateful for. I am of British decent. I love anything near the water, walking, and being outside! I am part of a breast cancer survivor dragon boat team Barrie Ribbons of Hope, which helped me thrive through the challenges! Recently, I broke through my # 1 fear of public speaking to do a speech at my son & daughter-in-laws wedding, (my love for them is way bigger than my fear was), I did it again to help Gilda's Club in Simcoe Muskoka as they have helped me through this diagnosis and I want others to have access to their support. I started dating again after a 10+ year hiatus. I am blessed with incredible family and friends! This is my yes year!
My Breast Cancer Story
I was diagnosed with Invasive Ductal Carcinoma in 2021 through a routine mammogram. Going into surgery, they found my hemoglobin was low, so I had blood transfusions prior to my radical lumpectomy with balancing. I had iron infusions as well. Then 16 sessions of radiation which was challenging, as I also have Lupus and am photosensitive. My ovaries were suppressed with an injection called Zoladex every 28 days to reduce hormones. I then had my tubes and ovaries out. I have not had a clear MRI yet so I am continuously having various tests. I also have radiation damage to my lungs, lymphedema, and cording. I am incredibly lucky to have had love and support through my treatment!
I Want You to Know
How many women get it and how many different types there are with different treatment methods. It doesn't end after treatment, there is often damage to your body that will be a challenge forever, as well as the worry of recurrence. There is a lot to process. Also that when someone does not survive they didn't LOSE against cancer, because cancer dies with them.
Get your regular mammograms, I want you here and safe! It isn't only lumps to be wary of…be aware of changes. In all honesty, I couldn't feel my four tumours even. I was so incredibly naive before I went through this! It can still happen if you breastfeed. It can still happen if you live a healthy lifestyle. It can still happen if there is no history in your family. It can still happen.
Halima
Diagnosed at 51