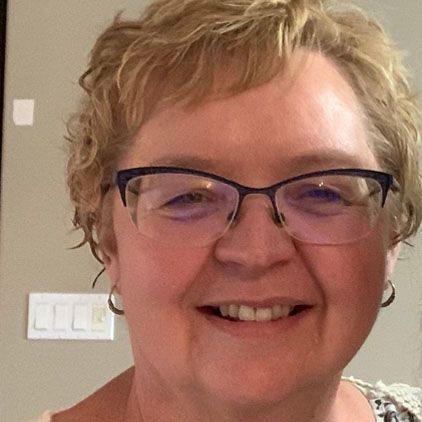 My gosh, so happy for this group. I too have dense breasts. At my first mammogram, at the age 40, I was told, "you have dense breasts." Not really getting any more information on that, I went for regular annual mammograms. Sixteen years later, which was a year ago, I had some unusual symptoms: inverted nipple, reddish colour discharge and random prickly feelings. I went to my doctor. He sent me for a mammogram, which came back clear.
These symptoms did not go away. I researched dense breasts and not really finding any more information, back to my doctor I went. My doctor then sent me to the breast health centre in Saskatoon. The surgeon there sent me for an MRI. The report came back, highly suspicious malignant cells. I then went for an MRI guided biopsy. The result, ductile carcinoma insitu.
Thankful that I persevered and didn't let the mammogram be my only tool. Thankful it was early stage. I had a bilateral mastectomy, with immediate breast reconstruction, using the diep flap procedure, which used my belly tissue. The 8-hour surgery sucked, but the short-term pain for the long term gain. I'm grateful for that too. Grateful for listening to my body and thinking about dense breasts and cancer. Mammograms did not aid in my diagnosis, but I feel they are a great tool for some women. I am one of the fortunate ones, thankful for doctors who listened to me and then suggested the surgery. Surgery was on Feb. 4, 2020. They removed 5 nodes from one breast and one node from the other and all were clear. I guess you can call me belly boobs now!
Nancy Hamilton- proud prairie girl from Saskatchewan
57 years, wife, Mom and grandma.