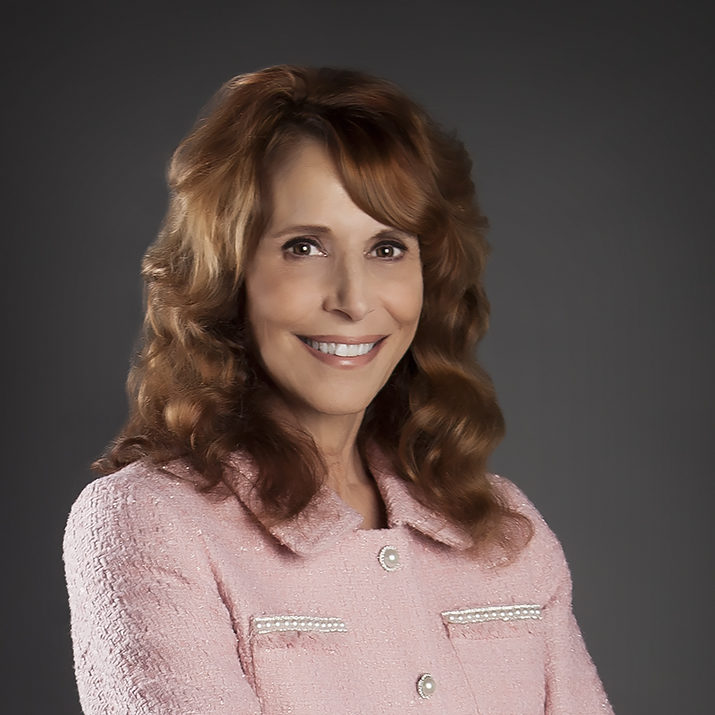 It is with great sadness that we write about Nancy's death on November 15, 2018. Nancy died from complications related to bone marrow cancer that was a result of her aggressive chemotherapy 13 years ago. She will continue to inspire us.
Nancy M. Cappello, Ph.D. is founder of Are You Dense, and Are You Dense Advocacy Inc. which was borne out of her own tragedy of an advanced stage breast cancer diagnosis in 2004. Her cancer, because of dense breast tissue, was not found by mammogram even though she had yearly "normal" mammograms since she was 40. She is the inspiration behind the national grassroots movement of advocates legislating for breast density notification and insurance laws to prevent later stage cancers. She introduced our co-founders and has been a source of inspiration for Dense Breasts Canada.

I did what the medical field and the countless number of cancer advocacy groups told me. I ate healthy, did monthly self exams, exercised daily, had yearly mammograms AND had no first-degree relative with breast cancer. Little did I know at the time that there was information about my health which impacts my life outcomes that was being kept from me – the patient – and others like me.
I call it the best-kept secret – but it WAS known in the medical community. I have dense breast tissue – and women like me (2/3 of pre-menopausal and 1/4 of post menopausal) have less than a 48% chance of having breast cancer detected by a mammogram. In November 2003 I had my yearly mammogram and my "Happy Gram" report that I received stated that my mammogram was "NORMAL" and that there were "no significant findings." Six weeks later at my annual exam in January, my doctor felt a ridge in my right breast and sent me for another mammogram and an ultrasound. The mammogram revealed "nothing" yet the ultrasound detected a large 2.5 cm suspicious lesion, which was later confirmed to be stage 3c breast cancer, as the cancer had metastasized to 13 lymph nodes.
So on February 3, 2004 my life changed when I heard those dreaded words, "You have cancer." I asked what most women would ask – thinking that I was an educated patient following the medical community guidelines – "Why didn't the mammogram find my cancer?" It was the first time that I was informed that I have dense breast tissue and its impact on missed, delayed and advanced stage cancer.  What is dense tissue, I asked?  Dense tissue appears white on a mammogram and cancer appears white – thus there is no contrast to detect the cancer (It is like looking for a polar bear in a snowstorm). I asked my physicians (now I had a TEAM of them) why wasn't I informed that I have dense breast tissue and that mammograms are limited in detecting cancer in women with dense breast tissue? The response was "it is not the standard protocol."
So I went on a quest – for research – and I discovered for nearly a decade BEFORE my diagnosis, six major studies with over 42,000 women concluded that by supplementing a mammogram with an ultrasound increases detection from 48% to 97% for women with dense tissue. I also learned that women with extremely dense tissue are 5x more likely to have breast cancer when compared with women with fatty breasts and that research on dense breast tissue as an independent risk factor for breast cancer has been studied since the mid 70's.  Women with dense breast tissue have double jeopardy – a greater risk of having cancer AND are less likely to have cancer detected by mammography alone.
I endured a mastectomy, reconstruction, 8 chemotherapy treatments and 24 radiation treatments. The pathology report confirmed – stage 3c cancer – because the cancer had traveled outside of the breast – to my lymph nodes. Eighteen lymph nodes were removed and thirteen contained cancer – AND REMEMBER – a "normal" mammogram just weeks before. Is that early detection?
Since then, I learned that there are many women like me with recent normal mammogram reports with a hidden intruder stealing their life.  I am on a quest to expose this best-kept secret of dense breast tissue to ensure that women with dense breast tissue receive screening and diagnostic measures to find cancer at its earliest stage – isn't that the purpose of Screening Programs?
Outraged by the resistance from the medical and health care community to disclose a patient's breast tissue composition to her as part of her mammography results letter, my husband and I went to the Connecticut legislature and after much drama, Connecticut became the first state in the United States to disclose dense breast tissue to the patient through her mammography report. I subsequently founded two non profit breast health organizations, Are You Dense Inc. and Are You Dense Advocacy Inc. to educate the public about the risks and screening challenges of dense breast tissue.