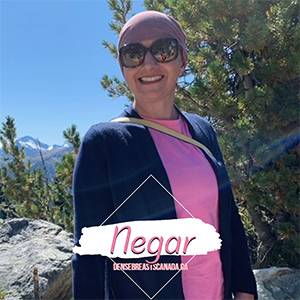 In April 2020, I found a lump in my breast. Because of the global pandemic, I couldn't see my family physician in person so I went to urgent care instead.
When the doctor saw me, he told me that I should not worry as I don't have any family history. I asked him to investigate more for peace of mind and he referred me for an ultrasound.
I went for the ultrasound and the report came saying the lump is only thickening of the breast tissue. Fast forward to March 2021, I asked my family physician to investigate the lump once again. She referred me for a mammogram and ultrasound.
I was under 40 so this was my first mammogram. After the first mammogram, I was called for a follow up one, which was followed by an ultrasound. Turns out because I have dense breasts, the mammogram did not show the tumour but the radiologist advised that I would need a biopsy on the lump to rule out cancer. I asked if she could book an emergency biopsy for me. And she did. I immediately went to the hospital for a biopsy and in April, 2021, I was diagnosed with breast cancer at the age of 39, without any family history.
After the diagnosis and because of my breast density, my surgeon ordered an MRI to make sure there was no other tumour present. The MRI came back showing another bigger tumour in the same breast which was not seen on the mammogram. I am currently in the middle of my active treatment (chemo and radiation).
I want women to know that you are your own best advocate. Always listen to what your body is telling you. If you feel off, even the slightest, get checked right away. And most importantly, ask for as many tests (ultrasound, mammogram, biopsy) as it takes for you to get the answers you need to feel better within yourself.