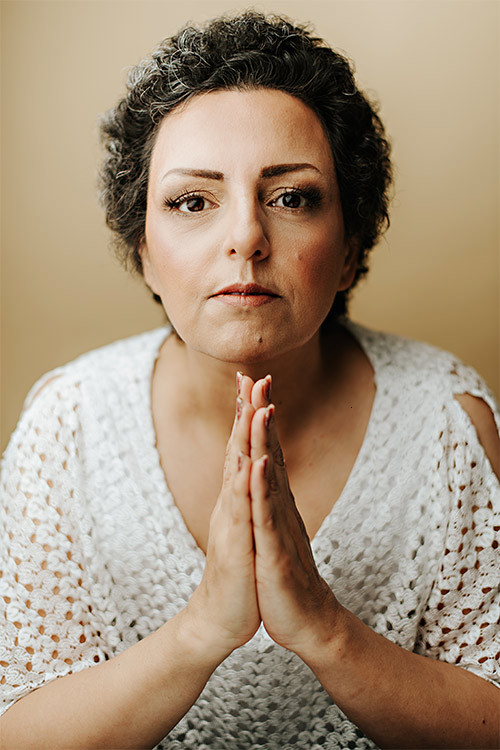 About Me
My name is Niki. I am originally from Iran. I came to Canada with my family in 2015. I have two children. My son is 21 and my daughter is 15. I work in IKEA's Burlington service office.
My Breast Cancer Story
Starting a new life was very challenging for my family. In 2020, my son was diagnosed with a very rare autoimmune disease, and in 2021, he had open heart surgery. It was a very tough time for me. In July 2022, I was diagnosed with breast cancer: HER2 negative and Estrogen Positive.
They found a tumour in my right breast, and my oncologist decided to start with chemo (8 doses) and then a mastectomy. That was completed at Oakville Hospital.
I wanted a double mastectomy, and I am so happy I did that because after the mastectomy, I was shocked when my surgeon called me and told me I had cancer in my left side as well. I had two MRIs and mammography but they never detected any cancer in the left side.
My surgeon decided to remove my lymph nodes, and I went through another surgery almost 40 days after the first surgery, on March 1st. Fortunately, all my lymph nodes were cancer free. I then started five weeks of radiation at Juravinski Hospital in Hamilton. Now, I am on Tamoxifen and Verzenio.
I Want You to Know
The only thing I can say to other women is just love yourself, take care of yourself first. Be mindful about everything that happens in your body because when you are sick you realize how lonely you are. The people you care a lot about are busy with their life.
Any moment in your life try to be happy, go to the gym, live your life.
Niki
Diagnosed at 47