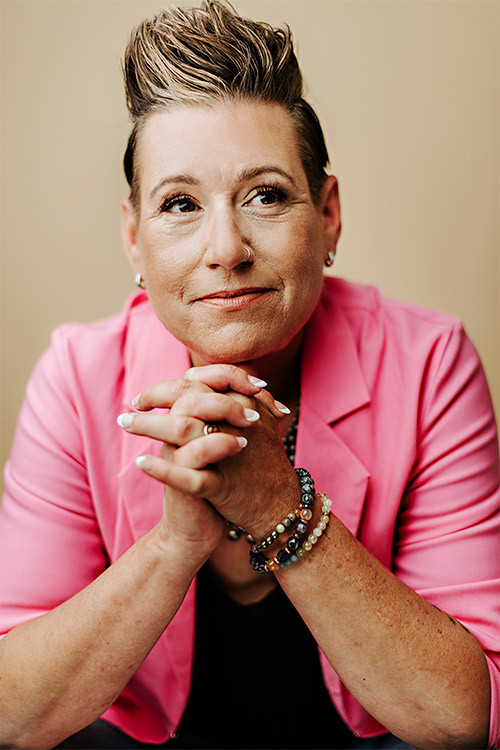 About Me
I am a single mother of two wonderful boys (22 and 24).
I am an Insurance Broker by day and roller skater by night.
I am almost a crazy cat lady; I only have two at the moment but they are my babies and my world. I am a survivor, living flat and happy.
My Breast Cancer Story
I was 45 when I was diagnosed with breast cancer in 2020. Nobody in my family, past or present, has ever had breast cancer. It wasn't something I ever thought about to be honest.
A lump was found during a mammogram that I was lucky enough to have had while I was attempting to donate my kidney to my step-dad. We were a perfect match and a mammogram was the last test I had to have before moving to the OR to donate. They actually debated doing a mammogram because I was ONLY 45, but decided since we had everything else done, why not. If I hadn't gone this route, being a donor, it may have gone undetected. I was unable to donate…I was in the process of trying to save my dad's life and he in turn saved mine. It's been an emotional roller coaster to say the least.
I Want You to Know
Breast cancer isn't easy. Physically. Mentally. Emotionally. It also doesn't just target those above the age of 50, or those with breast cancer in their families or even just women.
Let's talk about it. Let's talk about self-exams and asking for mammograms at any age if you find anything unusual. Early detection is key with breast cancer.
Breast cancer affects everyone.
Rebecca
Diagnosed at 45