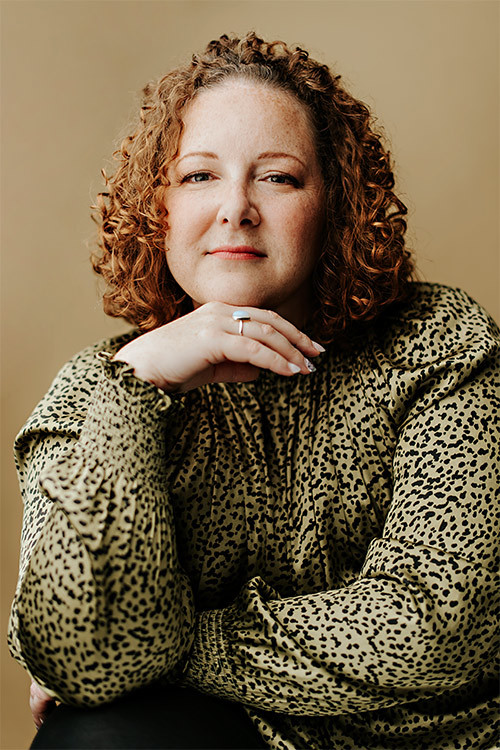 About Me
I was born and raised in Toronto. I'm a proud mother to a tween, Abbey and Olivia Joy, a Black Pug. I have been teaching for 20+ years. I'm an avid traveler and have visited 52 countries.
My Breast Cancer Story
As varied as my background is, there is one walk of life that I never thought I'd ever experience, and that's breast cancer. My father died due to complications from advanced prostate cancer, and my mother is a breast cancer survivor. Due to my mother's diagnosis, I had my first mammogram at 38 and was told I have dense breasts.
I was diagnosed with breast cancer during the COVID-19 pandemic, in early 2020 at the age of 41.
Having experienced unique challenges within the healthcare system as a Deaf individual, I decided to bring my 25 years of advocacy experience into the field of patient advocacy.
Fueled by a passion to support and empower Deaf, Blind, and hard of hearing people, I want to improve their breast cancer journeys. I created a volunteer organization called Pink Arrows. Using this launchpad, I am looking forward to moving ahead with my mission. I hope to build connections across all ages and geographic locations in Canada, all connected together by their cancer journeys.
I Want You to Know
Self-care is important for your health. Know your risk level for any kind of cancer and follow through on all screenings.
Check your breasts regularly. If something feels off, just follow your gut and see your doctor. Make sure you ask for an interpreter (even a Deaf interpreter) so that there is equal access to information.
As a Deaf person, and as a community advocate, as a mother and finally as a teacher, I would want you to know that in spite of communication differences, it is always a good idea to explain to children what breast cancer is and how it is treated. With knowledge and understanding comes hope. Also, they learn what the side effects possibly are. Remember, they can sense when something is wrong. Simply ask for support to facilitate the conversation if necessary (i.e.through an interpreter, or a breast cancer advocate from your medical team and/or the community). Keeping the breast cancer diagnosis from children can do more harm than good.
Lucia
Diagnosed at 41