Women Deserve Better Access To Breast Screening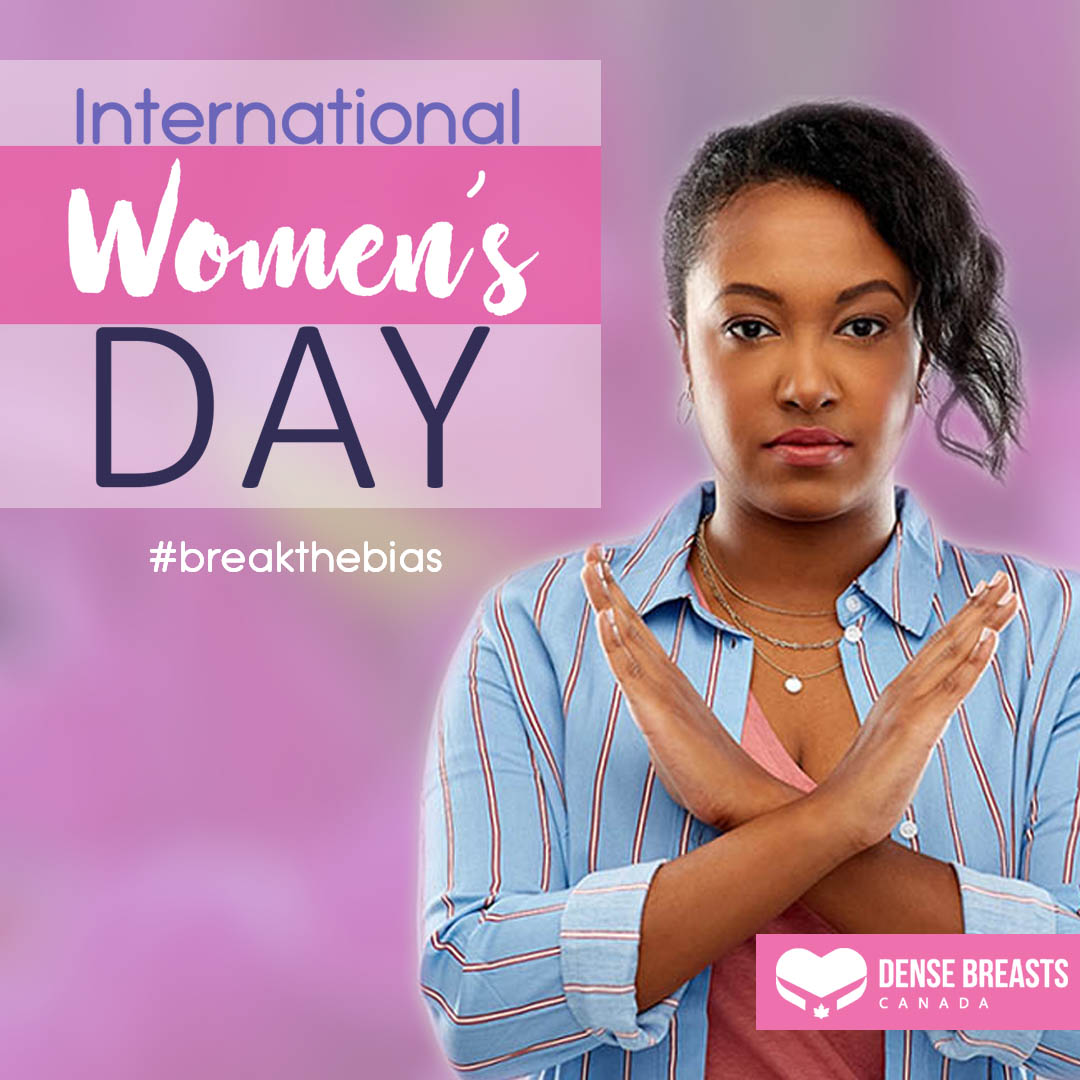 Canadian women in their 40s are disadvantaged by provincial breast screening policies and misinformation provided to healthcare providers. This negatively impacts women's ability to make informed decisions about breast cancer screening. Dense Breasts Canada, a non-profit dedicated to empowering women with breast screening education and advocacy, wants to change that.
The benefits of breast screening outweigh the harms
Current Canadian research shows that women, aged 40-49, who have mammograms are 44% less likely to die of breast cancer than women who do not. Yes, breast cancer screening saves lives. But healthcare providers are told the benefit is only 15-20%.
When it comes to the subject of screening women in their 40s, outdated information understates the benefits and overestimates the harms. This misinformation provided to healthcare providers originates from the Canadian Task Force on Preventive Health Care ("Task Force"), a panel with no breast cancer experts, who believe that in women aged 40-49, the "harms" of breast cancer screening outweigh the benefits."  That is wrong.
Why are the Canadian Task Force guidelines flawed?
The breast screening guideline for women aged 40-49 is flawed. The Task Force only looked at randomized controlled trials that are 30 to 50-years-old and were conducted in the era when mammography was performed using X-ray film, which is no longer used anywhere in Canada or most of the world. Limited to those trials, the Task Force stated that mammograms reduce breast cancer by only 15-20%.
The study on which the Task Force relied to produce that statistic is now discredited because its randomization was compromised and hopefully the study will be retracted. Still, the Task Force has not reconsidered their recommendation, and they ignored the most current evidence.
What about gender bias?
The main harm of screening mammograms cited by the Task Force is the anxiety for women when they are recalled for additional tests after a screening mammogram. This focus on anxiety is harmful and condescending. Learning that there might be a potential problem causes anxiety, but it is temporary.
We ask: has anyone avoided telling men their Prostate-Specific Antigen (PSA) is abnormal?
Only a very small number of women recalled for additional screening will be diagnosed with breast cancer. The vast majority of recalled women need only additional mammogram images or ultrasound. Most are told that all is well and they can continue with routine screening. Some are told that the abnormality is probably benign, doesn't need to be biopsied, and can be re-imaged in six months. A few will need a needle biopsy. The anxiety has been shown to be less if women know they may be recalled for additional screening ahead of time.
The Canadian Task Force breast screening guidelines state the decision to screen is based on the value a woman places on the benefits and harms.
Only an individual woman can determine whether she would prefer to lose the potential benefits of early detection to avoid anxiety.
The Canadian Task Force breast screening guidelines state:
For women aged 40 to 49 years, we recommend not screening with mammography; the decision to undergo screening is conditional on the relative value a woman places on possible benefits and harms from screening.
Some women aged 40 to 49 years may wish to be screened based on their values and preferences; in this circumstance, care providers should engage in shared decision-making with women who express an interest in being screened.
Even though the Task Force acknowledges a woman's choice to request screening, the fact is most provincial screening programs require a requisition from a healthcare provider; where they don't, women, 40-49, are still recommended to engage in a discussion with their healthcare provider. There are two issues: First, healthcare providers often miss the important detail that the choice whether or not to be screened is a woman's and second, they have not been provided with accurate information for patient discussions. They follow flawed recommendations and often refuse to provide a requisition when a woman asks for one.
No woman in Canada should be denied a mammogram.
When women in their 40s are denied screening mammograms, they lose the opportunity for early detection. Cancers that are not found early grow until they are detected as lumps. They are more likely to be larger than cancers found at screening. They are more likely to have already spread to the lymph nodes by the time they are detected by feel. They are more likely to require mastectomy and chemotherapy. And even with modern therapy, those women are more likely to die from breast cancer. The consequences of not screening are potentially dire.
Learn more.
For International Women's Day, we want to bring awareness to women so that no woman receives misinformation, is denied screening, or is treated condescendingly in advocating for their health. Let's #BreakTheBias
Visit densebreastscanada.ca and mybreastscreening.ca for more information about woman's screening and learn how to advocate for better care.
Other important documents:
Your Comprehensive Guide to Breast Cancer Screening in Canada
Failing Canadian Women: The Impacts of Outdated and Inconsistent Breast Screening Practices