Have dense breasts? Questions to ask your provider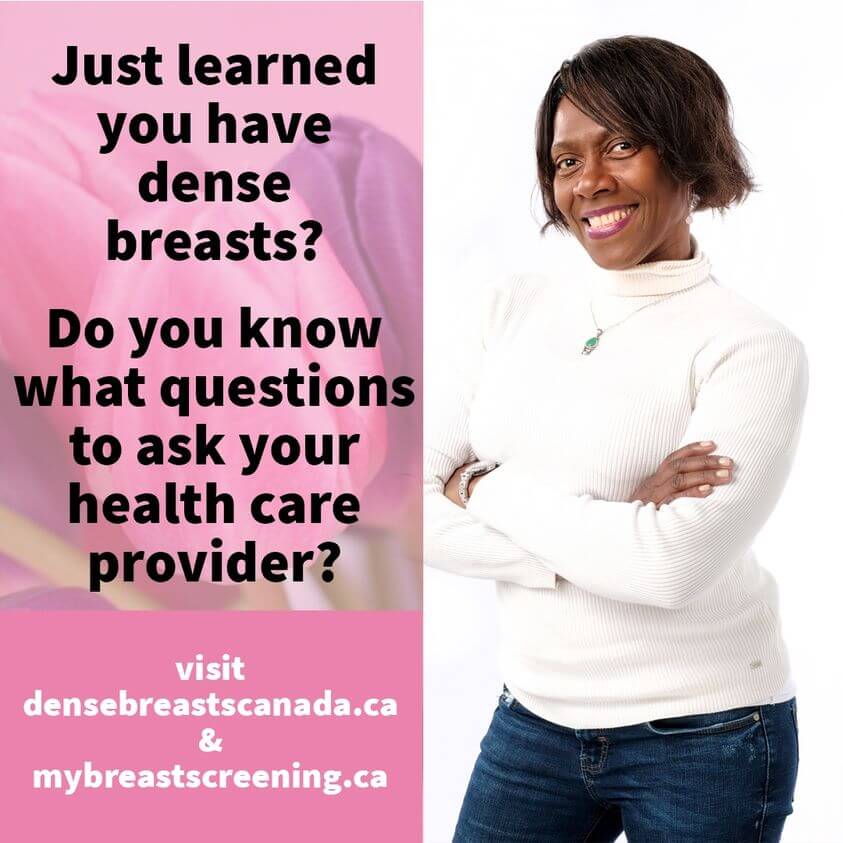 If you've just learned you have dense breasts, we're happy you now have this information. Dense Breasts are common and normal. About 43% of women have dense breasts. Dense breasts have two risks: 1. They increase the risk of getting breast cancer and 2. They increase the risk that cancer may be masked because both dense tissue and cancer appear white on a mammogram. Dense breasts are only one risk factor for breast cancer. If you have others, it's great to make sure your doctor has the whole picture. This risk calculator is recommended by experts for your discussion https://ibis.ikonopedia.com/
Here are some questions you can ask your provider
Question 1: What is my category of density? There are two categories of dense breasts: heterogeneous (Cat C) and extremely dense (Cat D). Your risk is different depending which category you are in.
Please note: You know there are two risks in having dense breasts but some health care providers are not aware… so you can mention you are aware of the risks of having dense breasts
Question 2: What are ways I can address my risk?
Question 3: If you would like additional screening (which is recommended by experts), ask for a requisition for a screening ultrasound. If you have breast cancer, you may want to request MRI, as per the latest recommendations from EUSOBI and the Canadian Society of Breast Imaging.
You are your own best advocate.