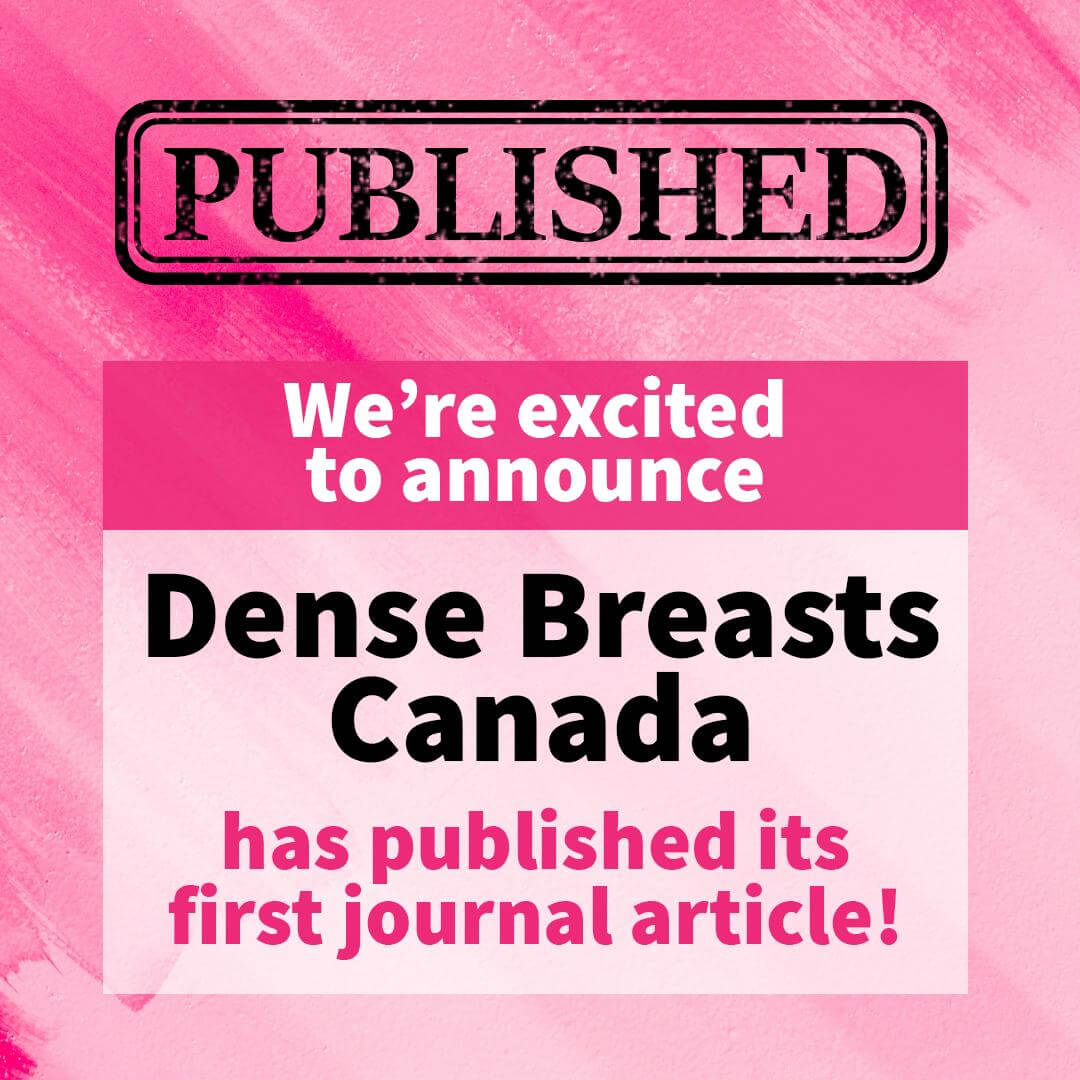 We're excited to announce that our article has been published in Current Oncology.
The manuscript, written by Dense Breasts Canada's co-founders, Jennie Dale and Michelle Di Tomaso, and Victoria Gay, will also be included in a special issue of Current Oncology in October: Breast Cancer Imaging and Therapy. The article tells the stories of 8 Canadian women and demonstrates the how gaps in our heath care system and a disregard of science have impacted these women's lives.
This article demonstrates the need for the medical community and policy makers to take responsibility and implement optimal breast screening practices so that breast cancer can be found early. We're extremely grateful to: the women who shared their stories of late detection, misinformation, and dismissal; the Current Oncology editorial team, the reviewers and the guest editor, Dr. Jean Seely. The thrill of getting the truth out there is bittersweet.
No woman in Canada should needlessly face a later-stage diagnosis.
We are proud to share: Marrying Story with Science – The Impact of Outdated and Inconsistent Breast Cancer Screening Practices in Canada.
We welcome your feedback and always love to hear about your experiences.
https://www.mdpi.com/1718-7729/29/5/286/pdf