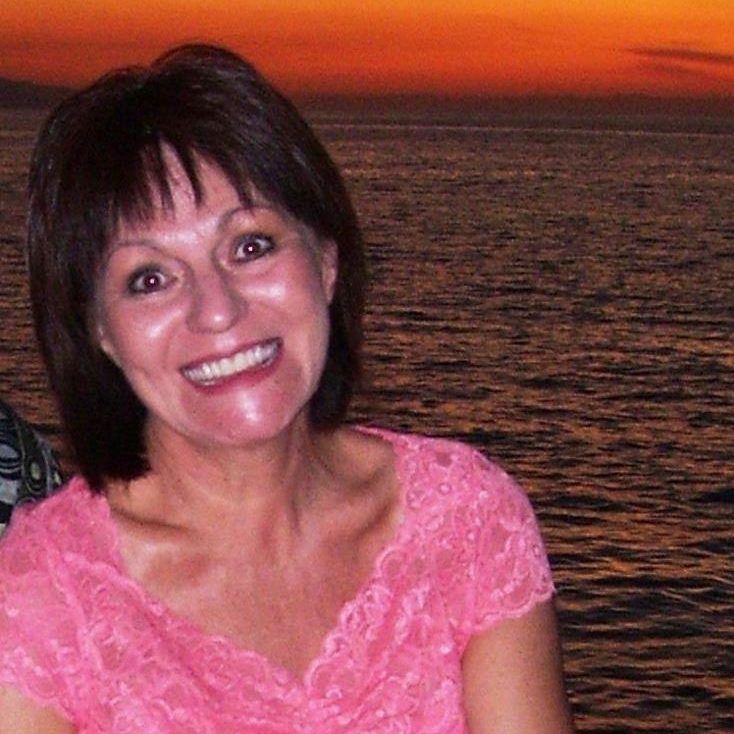 My name is Lorraine and I am from beautiful British Columbia, Canada.  I became a Canadian citizen in 1998, but was born in South Africa.
I had my first 'lump' in my left breast, two years after the birth of my first child, while still living in South Africa way back in 1981. I remember the sudden urgency and having to sign a form giving permission to remove my breast, if necessary. Fortunately, only the lump was removed with no further scares.
I was well aware of the fact that I had dense breasts and that I had to have mammograms annually.
Initially, (now living in Canada), I had my mammograms at St Pauls, but was then told that I only needed to come every second year.
In October 2012, (at the age of 58) as I was getting out of the bathtub, the towel slipped as I was drying myself, and as my hand went over my right breast, I felt a lump. As I already had my mammogram booked, I decided to wait for my appointment (was less than two weeks away at the time!). On the day of my appointment, a marker was stuck on my skin where the lump was.
However, nothing was picked up by the mammogram.
I was then advised to go for an ultrasound and then a biopsy, whereupon I was informed that it was grade 0 DCIS and that I had the choice of having the lump removed, or the whole breast, or both breasts. Needless to say, I opted for the last choice, because if I had cancer in my body, I would rather save myself the time and have both removed at the same time, with immediate reconstruction thereafter. The procedure was then booked for end of January 2013 as I did not want to disrupt everyone's Christmas celebrations and also because the plastic surgeon was going on vacation.
Once my lab results were in after the operation, it turned out that it was not DCIS but that I had hormone positive, Stage 2 Invasive cancer.  I then had to go through a whole string of tests and also had to have some lymph nodes tested for cancer.  Nothing showed up in the lymph nodes and despite having compact dose chemo, and then radiation up to September 13, 2013 and also taking Tamoxifen, the next CT scan showed that the cancer had spread into my hips and pelvis!!!!!
SO WHAT NOW???  Do I scream……, shout……, cry…….., fall onto a heap on the ground and hope to disintegrate before this disease gets a hold of me????
NO, I made a choice not to do any of the above – I was going to rise up above all of this and live my life to the fullest – to stay positive -to live life graciously one day at a time and to tell my story to everyone who wants to listen, because maybe, just maybe, in some small way, I can get to help and encourage SOMEONE ELSE!!!  At least then my journey would not have been in vain.
SO LADIES…!  Be pro-active and find out what your breast density is and prevent a similar story to mine being re-told!
Lorraine lives in British Columbia and in 2012 at age 58 felt a lump. She was told cancer was Stage 2 and a year later progressed to Stage 4.