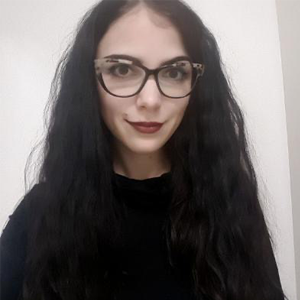 Breast cancer was always something that hung over my head as my grandmother passed away from the disease in her 50s in the 1990's. Despite this, my doctor did not recommend any earlier scans or tests for me, as no one else in my family had an experience with cancer.
In July of 2020 at age 32, I felt two painful lumps in my one breast. I immediately went to the internet, and most results told me that breast cancer was the worst-case scenario. Despite this, I called my doctor, and she tried to assure me that there were other things it could be. I still asked for a mammogram, as well as ultrasound, as I was worried about something being missed.
Immediately following those tests, the doctor called and said the lumps were concerning, and I would need a biopsy. I somehow knew then and there that they were cancerous and the anxiety following is the worst I have felt in my whole life. Despite my age and health, I knew cancer does not discriminate and I could be one of the unlucky ones. Unfortunately, I was correct as I was diagnosed with Stage 1 IDC.
Despite the immediate feelings of anger at my body for failing me and fear, I was extremely glad I did a self-exam and found those lumps. I am HER2 positive which can be aggressive, and my prognosis would have been much worse should I have ignored those lumps. My diagnosis brought a whirlwind of appointments and I am currently undergoing a five-month chemo regimen that will be followed by surgery and ongoing IV medications. However, I feel positive about my outlook, primarily because I was my own self-advocate and did not delay once feeling something was amiss. I have read of many cases where women are told they are "too young" to have cancer or are told to "keep an eye" on something that ends up being a spreading tumour.
Despite the odds of breast lumps being cancer in women under 40 being relatively low, I am living proof of a self-exam saving a life. It could save your life and, if you share information on how to do self-exams, can save the life of someone you love. Cancer has been extremely isolating, and the pandemic has made it worse. It is hard to find someone your age who can relate, and most people getting treatment are seniors. I am also a mother to two young girls, and the fear of leaving them is likely one of the hardest things to grapple with, as well as trying to keep their lives as normal as possible while undergoing chemo.
I began to seek out pages that were informative yet positive, as the internet can sometimes make someone newly diagnosed feel hopeless. Dense Breasts Canada was one of those pages I found while looking through Instagram, and it empowered me further with information. I was told during my mammogram that due to my dense tissue, the lumps could be harder to see. I had no idea that my breasts were considered dense, and that this increased my risk more than my family history. Even as my tumours shrink, due to the tissue density, it is harder for the doctors to measure the lumps.
I think it is very important to know how dense your tissue is, and that ultrasounds should be done if they indeed are dense to ensure nothing is missed. This is not something I would wish on anyone, and I still have not fully accepted it as my reality. However, it has already made me appreciate the little things in life more than ever. I have also shifted my viewpoint to not think of my body as failing me. My body impresses me every day, and I am grateful for it. I want something good to come from this, and I would like to advocate for self-exams as well as across the board density reporting practices across Canada. Women under 50 should be considered just as older women are, and I am hopeful that positive changes are coming.