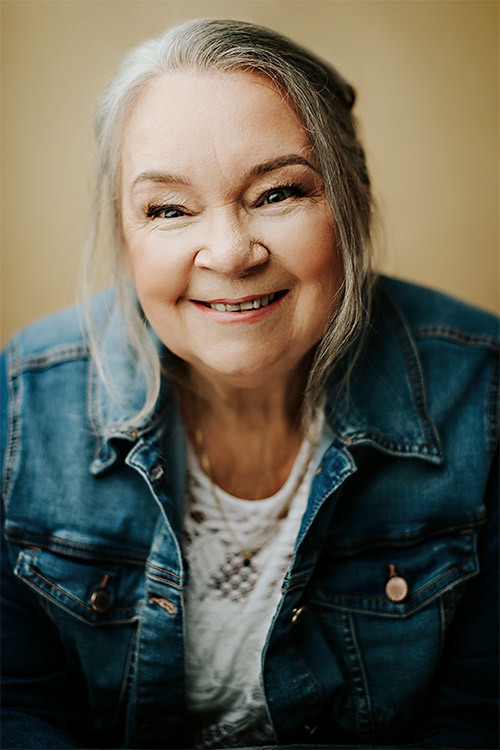 About Me
My name is Jennifer Cherri (Jen). I am 73 years old and the mother of two adult children and four wonderful grandchildren, as well as five adult step kids and seven grandchildren on my husband's side.
My parents are gone but I have wonderful memories of them. My mom was a war bride from England and met dad when he was stationed there. Cute story about this. When he was sent home after the war, he stowed away on a ship to see my mom again. They were married in England and had a long happy married life in Canada. My dad's parents (my grandparents) were both from Scotland and lived in Ontario. I currently live outside of Arthur on a farm that my husband Frank and I have had for years. We are retired now but just love the country life!
My Breast Cancer Story
My breast cancer story started two years ago in March with a mammogram that I had been putting off. Two days later, I was diagnosed with breast cancer. Invasive Ductal Carcinoma, Estrogen and Progesterone positive, HER 2 negative with seven lesions. A mastectomy was recommended. By May, everything was done and recovery was on the way. I am on Letrozole and have Zoledronic Acid infusions every 3 months. My last one is coming up in August.
I Want You to Know
Please don't ignore your mammogram dates. I often wonder if I had gone earlier if it would have been caught earlier. As for being diagnosed with breast cancer, I was amazed at how many people have gone through it. You feel a connection with those ladies. I would like members of the community to know that losing a breast may be traumatic, but it is no different from someone losing a finger or arm. I would like people to realize that one boob, two boobs, or no boobs is perfectly normal. I am just starting to go out in public with no Knitted Knocker on my right breast. We have to make this normal!
I would like a family members to know that this can be beaten and please my daughter, go for check ups regularly. My paternal grandmother and my younger sister both had mastectomies, and I had my head in the clouds thinking it couldn't happen to me.
Jennifer
Diagnosed at 71