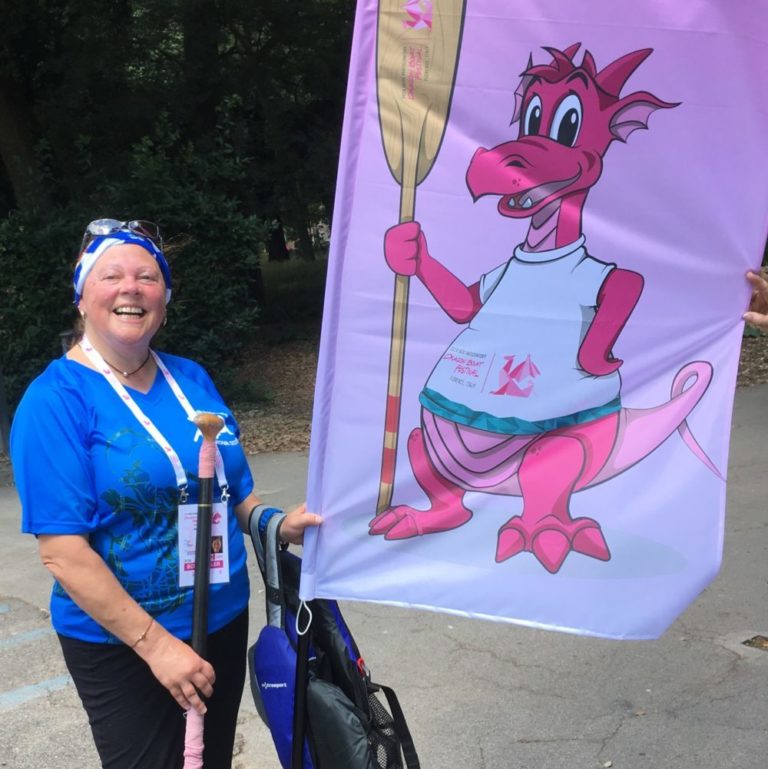 Hi my name is Joy Veinot and I am from the beautiful south shore of Nova Scotia.
I was diagnosed with stage 2A invasive ducal carcinoma July of 2013 at the age of 51 years. I am a nurse and I work with people with special needs and I also work at a senior's facility.
I had aunts on both sides of my family pass away from breast cancer and so from the age of 40 years and onward I had yearly mammograms. In January of 2013, I had a mammogram and it came back like usual with clear results.
Two weeks later I find a lump in my right breast – I am not alarmed considering I had a clear result from the mammogram….so I continued to walk around with a false sense of security with the usual thoughts going through my head ….it must be an inflamed milk duct and I went about my usual business.
I was working a day shift and one of my elderly clients asked me if I was sick and he said that I didn't look well. He was so adamant it frightened me. During my supper break, it occurred to me I had been walking around with a large lump in my breast and I had better get it checked out.
My doctor was quite concerned- I had an ultrasound, appointment with a surgeon, biopsy and surgery to remove the 3cm tumour all within two weeks. Another surgery followed due to pre-cancer in the same breast and another satellite tumour. Due to the size of the tumour, chemotherapy followed.
I am a five-year survivor. I have dense breast tissue and the first time I heard these words was last year during my yearly follow-up appointment with my surgeon. I have a follow up after my annual mammogram and that was the first time I had heard I have dense breast tissue.
If I had known I had dense breast tissue, I would have had my lump checked immediately and not walked around with a false sense of security!!!!
Dense breast tissue and cancer is like looking for a snowball in a snowstorm.
Thank you Dense Breasts Canada for all you do.
Joy lives in Nova Scotia and at age 51 found a lump in 2013.