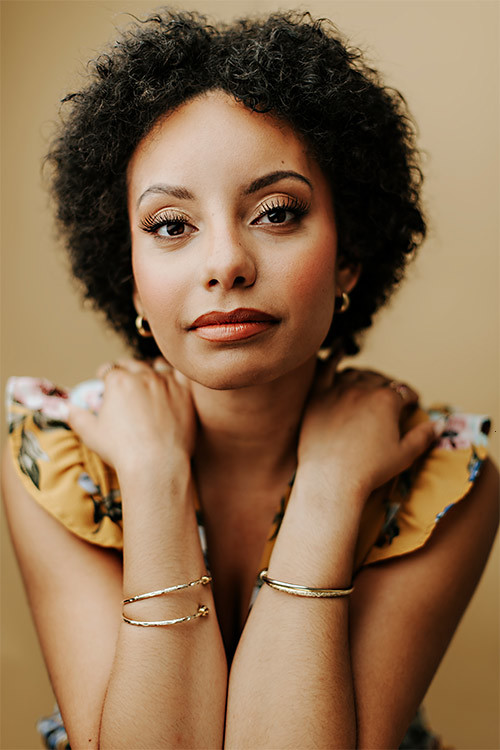 About Me
I have a passion for dancing and grew up dancing competitively all across North America. Following high school, I briefly danced with Ballet Creole, a professional dance company based in Toronto. I continued my education at the University of Western Ontario, where I joined the Women's Fraternity Kappa Alpha Theta and through them and my involvement with the Panhellenic Council facilitated multiple philanthropy events on campus while I worked towards my Bachelors of Arts in Sociology. I currently manage a Virtual Meeting Platform service for Condominiums while working towards a Paralegal license. My background is Bajan (from Barbados) and Italian.
My Breast Cancer Story
I am 26 years old. I first found the lump in my breast in the summer of 2021. Following months of being told I was too young for cancer, I was diagnosed in April 2022 at the age of 24 with Stage 2 Invasive Ductal Carcinoma. Since then I have gone through fertility treatment, chemotherapy, a lumpectomy, radiation and now following a change in diagnosis to Triple Positive breast cancer, I am currently undergoing immunotherapy treatment. Now being in remission, I get to slowly watch myself come back to life, getting healthier, stronger, and happier each day after a whirlwind year that at the age of 24 I never thought I would be experiencing.
The journey to where I am now has not always been an easy one, but I am grateful for the support of my family and friends along the way who have made it possible for me to stay positive.
I continue to share and be vocal about my diagnosis so that other young people are aware that this is something that can just as easily happen to them. I am proud of where I am today and who I have become following my diagnosis, and I hope to continue to advocate for early detection in young people for years to come.
I Want You to Know
I want specifically young women to know that breast cancer is not exclusive to those over 50, young women can get it too, so if you notice a change advocate for your health! I did and it saved my life, and it can save yours too. To my family, check your breasts, get regular check-ups and always advocate for yourself.
Robin
Diagnosed at 24