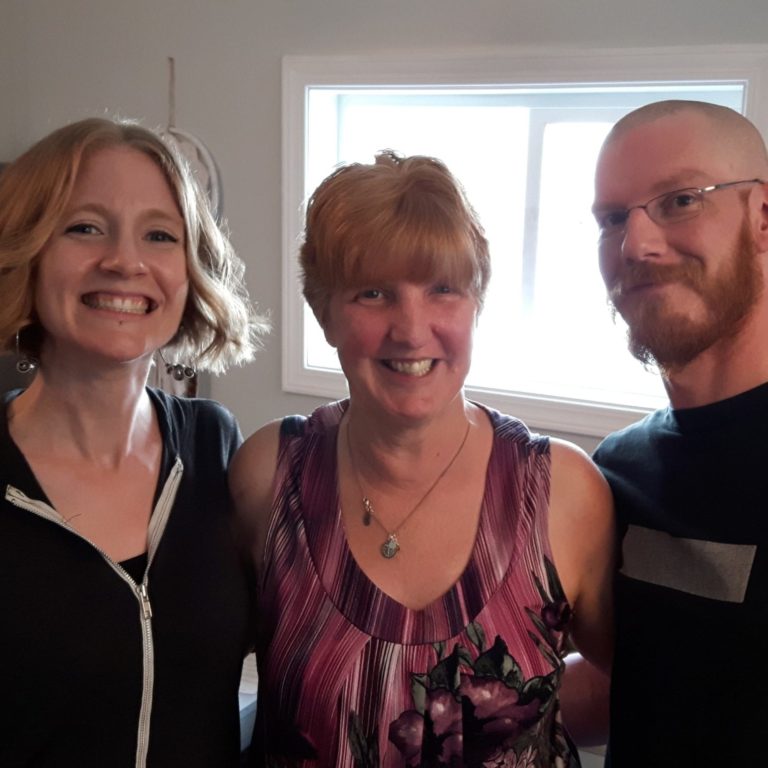 I was originally told I had dense breasts about 8 years ago (2010). After having my screening mammogram, the tech asked me to wait while the radiologist checked the film. "Nothing to worry about, you just have dense breasts", she assured me. I was 53.
Come February 2017 I discovered a lump in my left breast. I had cysts twice before in my breasts so I wasn't worried. "It's another cyst" I told myself, but still booked a visit with my GP. In March 2017, I had a diagnostic mammogram, ultrasound then biopsy. Then the diagnosis. Aggressive, invasive, stage 2, grade 3, ductal adenocarcinoma. Two weeks later I had my left breast and two lymph nodes removed.
In true organizational fashion, I began my binder of reports, literature and handouts. I requested the reports of my 2013 and 2015 mammograms. This is when I discovered that my breast density was 3 ( number 3 corresponds to Category C/ heterogeneously dense breasts/ 50-75% density). Wow, something so important was a tick box and this didn't even get a mention on the report sent to my GP. Actually, not even a report, a form letter which includes the following statement "Some cancers cannot be detected in a mammogram due to the location of the cancer or the density of the breast tissue." Geez! And I'm a 3 out of 4 and my GP isn't even made aware!!
I was also shocked when I read my radiation oncologist's consult where she noted that "the 2.5 cm well circumscribed mass" was larger on the 2017 mammogram and ultrasound than in the 2015 mammogram. WHAT?!?! So that tumour was there in 2015, but unseen. I was stunned!
I endured chemo, radiation and am taking letrozole for the next 5 years as the cancer was estrogen receptor positive. But, I am considered cancer free!
Since learning so much about breast density from Dense Breasts Canada, I take every opportunity to educate women (and men) about breast density. Sitting in the hot tub at the pool after Aquafit, catching up with friends over tea, our local Facebook support group for breast cancer warriors. Wherever there are women with breasts, I talk! "Request your density!!"
Sheila lives in British Columbia and was diagnosed in 2017 with Stage 2 breast cancer after she found a lump.